Resources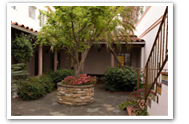 Todd Memorial Chapel offers a variety of information that will help you understand the different benefits and services available to you when a loved one dies. Our most frequently asked questions often involve Social Security and Veterans benefits. To the right, we have provided links to some information on these topics for your convenience.
As a convenience to family members and friends who are arriving from out of town, we've also compiled a list of some of the lodging and other local options near the funeral home.
If you have further questions please feel free to call us.